Volsun fiberglass sleeve is widely used for wiring harness in electric motor, especially in new-energy automobile industry. They used our fiberglass sleeve to protect and fix the wiring harness. Our fiberglass sleeve carries many excellent technical performance, such as wear resistance, high temperature resistance, high flame resistant, etc. The following are the introduction of VOLSUN silicone fiberglass sleeve.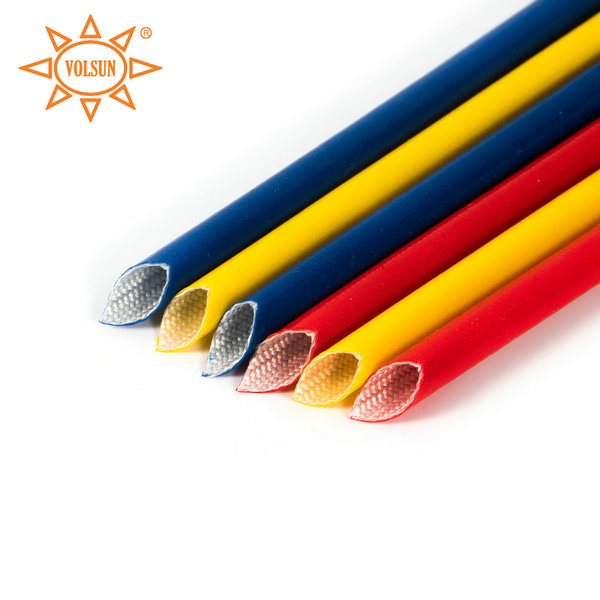 Description
Silicone rubber fiberglass sleeve is made of alkali-free fiberglass woven into a tube, coated with a layer of silicone rubber composite material on the outer layer of the tube, and then heated and cured. With high dielectric strength, good flexibility, heat resistance aging, flame retardant, temperature resistance up to 200℃.
Widely used in household electrical appliances, motors, electromechanical equipment, vehicles, ships and other circuit insulation protection.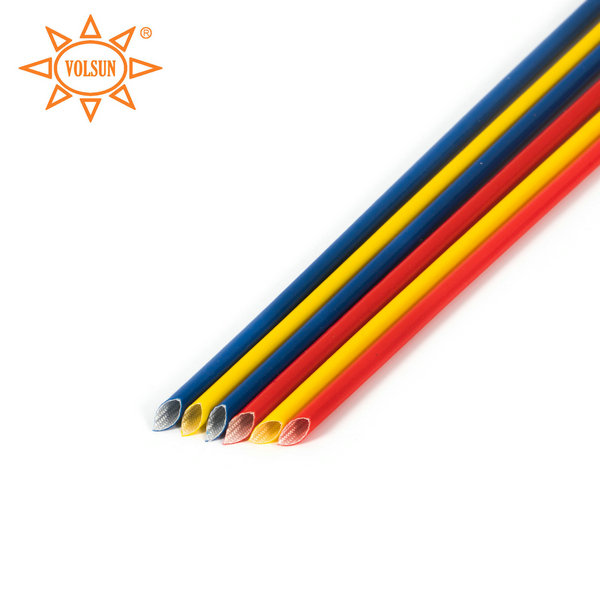 Features

Operating temperature:-40°C~200°C
Standard color: White, red, yellow, blue, green, black,other colors on request

Technical Performance

Type

Breakdown voltage(V)

Volume resistivity
(Ω.cm)
Temperature
resistance

Flammability

Average

Minim

4.0KV

UL94
4000 3000 1011 -40℃~200℃
HB Grade

7.0KV

7000

5000

1011

-40℃~200℃

UL 94
HB Grade

The below application pictures are used for new energy electric motor for your reference.





As a professional manufacturer of fiberglass sleeve, one of our subsidiary-Yangzhou Volsun, focused on the development and production of this silicone rubber coated insulation fiberglass sleeve for over 16 years. Except new energy electric motor, we also provide different insulation protection solutions for home appliance, wiring harness, etc.
Welcome to contact us for more details via volsun2006@szvolsun.com