Silicone self-fusing tape is mainly suitable for insulation protection of outdoor bus bridges, indoor switch bus bars, handcart bus bars and their screw connections; insulation of equipment electrical connectors (sleeves at screw connections, etc.).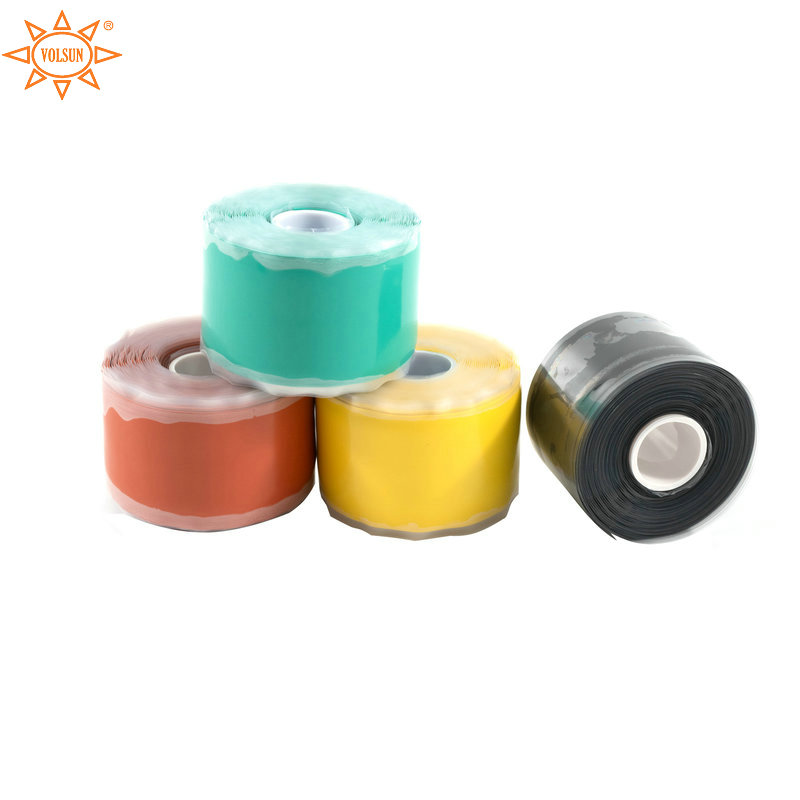 As a professional manufacturer, we have been produced this insulation silicone tape for over 16 years. Has good ductility, good insulation performance, and can work for a long time at -60℃~+180℃. Aging resistance, ozone resistance, UV resistance. Excellent physical properties, good tensile resilience, strong covering force, and good low temperature performance. It is widely used in insulation protection with high flame retardant requirements, cable joints, switchgear busbar wrapping, fire-resistant cable wrapping, and protective wrapping in harsh environments such as mining and chemical industries.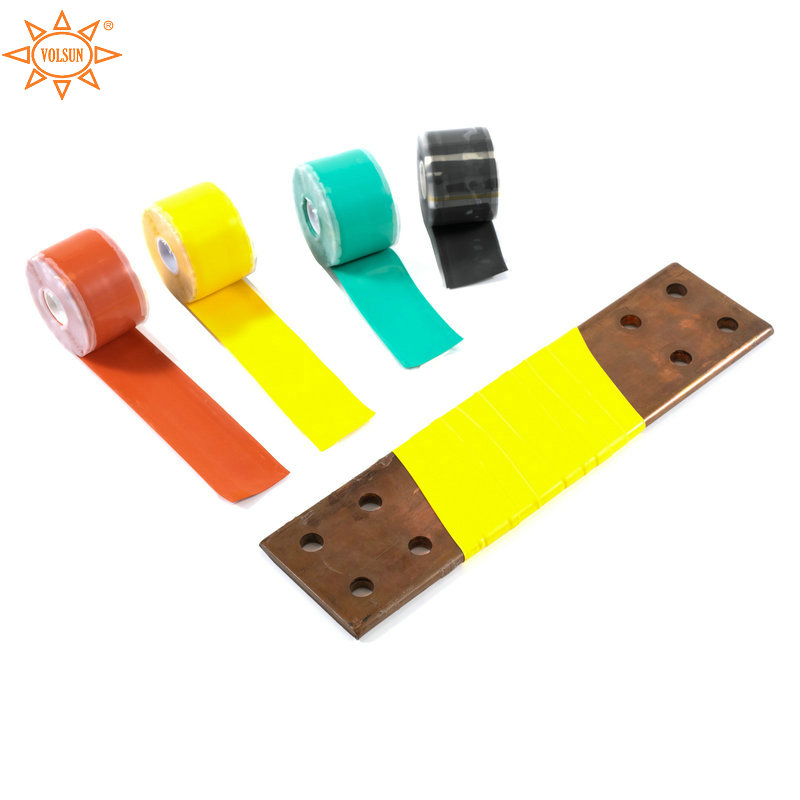 Also, based on customer's different requirements, we can produce flame retardant silicone tape and non-flame retardant type. For flame retardant type, the flame retardant rating up to V0.
The standard color is red, yellow, green, black.
Technical Data
| | | |
| --- | --- | --- |
| Properties | Typical Data | Test Method |
| Tensile Strength | ≥3.5Mpa | ASTM D 412 |
| Elongation at break | ≥400% | ASTM D 412 |
| Dielectric Strength | ≥25KV | ASTM D 149 |
| Aurohension | 13.7N/cm(typical data) | GB/T 20631.2-2006 |
| Water absorption | 0.35% | ASTM D 570 |
| Volume Resistivity | ≥1.0×10140.cm | ASTM D 876 |
Dimensions

Size(mm) Width(mm)
Standard Package
(M/Roll)
Thickness(mm)
25*0.8
25 0.8 5/Customized
25*1.0
25 1.0 5/Customized
50*0.5
50 0.5 5/Customized
50*0.7
50 0.7 5/Customized
50*0.8
50 0.8 5/Customized
50*1.8
50 1.8 5/Customized
80*1.8
80 1.8 5/Customized
100*1.8
100 1.8 5/Customized
Note: Other dimensions or package can be customized as request
Welcome to contact us if any need via email:
volsun2006@szvolsun.com